STILL SEALED Mystery Train ELVIS PRESLEY Record AUDIOPHILE Rare ONE OF A KIND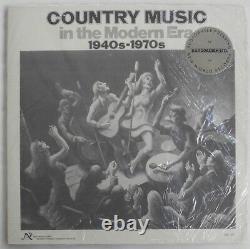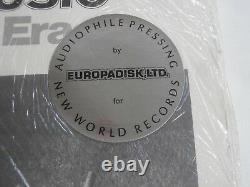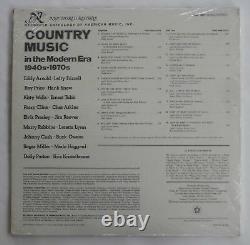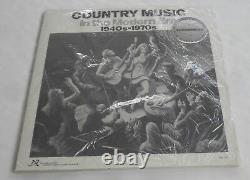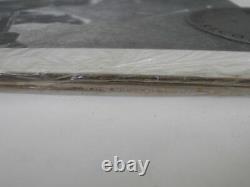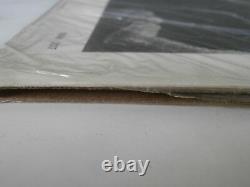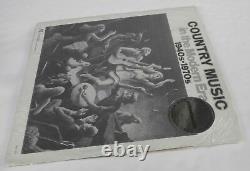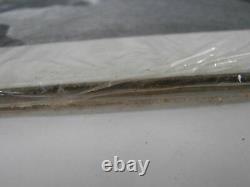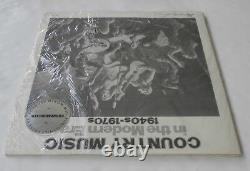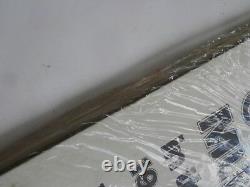 The version of the song "Mystery Train", covered by Elvis Presley in 1955, is #77 on Rolling Stone's "500 Greatest Songs of All Time". It's a long story on this rare record!!
, so if you have 5-10 minutes to read, great, but if not maybe'watch' this item and come back when you have time. The specific item offered here contains the one known audiophile example of Elvis' "Mystery Train" -- I can't find another copy of the audiophile version of this album, pressed by Europadisk (Greenwich Village, NY), anywhere. This will be an item for the discriminating collector of Elvis records who wants a copy of each desirable (not Pickwick / Camden) record w/ Elvis singing on it that was made during Elvis' lifetime. This title,'Country Music In The Modern Era' on the New World Records label, was in record form / in existence by March, 1977.
Elvis passed away in August, 1977. It isn't one of those titles that was posthumous or trying to capitalize on Elvis' unexpected death. Back in 1955, neither Sun or RCA were exactly producing audiophile vinyl records.
According to Sun Records expert, John Boija, Sun 45s were made from "the poorest quality vinyl and were pressed with a groove width designed to handle the thicker 78 rpm stylus, as compared to the thinner'Microgroove' needle that was introduced with the LP format". This is what the "Sun hiss" is all about. Well, back to the item offered here on New World Records. A New York Times article in 1977 stated that "most of the records are available only to institutions, although private collectors may be able to obtain them soon".
The key word there was "may" because this title turned out to be one of 47 titles (regular and/or audiophile versions) by New World Records that did "contain material upon which commercial companies had placed restrictions". We don't know that the issue was with RCA Records because evidence shows that RCA let Time Life Records sell an Elvis album in 1981. The'mystery' of this album containing "Mystery Train" may never be solved! It's not for sale.
They sell many albums on their site, but not this one. This title,'Country Music In The Modern Era' was one in a series of 100 albums made between 1976-78 courtesy of a 3.9 million dollar grant from the Rockefeller Foundation. The regular (non-audiophile) version was pressed by the old Capitol Records plant in Scranton (then called North American Music Industries) as evidenced by the house or anvil shape stamp in the deadwax on those records (see discogs for proof).
They were sent to educational institutions, such as colleges and libraries. 1976 High Fidelity Magazine article,'American Music on One Hundred Records' by Irving Lowens, the first 10 records (the only ones completed at the time), in what would be a 100 record series, are listed along w/ details.
In the article, there's the question, How can I get the records? One would have to go to an educational institution to hear them. Lowens wrote that New World hopes to distribute it's releases commercially, but that's some time off in the future. The regular version of'Country Music In The Modern Era' was in existence by Sept. 1977 reviewed in Ethnomusicology, Vol. Published By: University of Illinois Press. In fact it was in existence by March, 1977, because it's discussed in the New York Times article'Charting the Genealogy Of Jazz on Disks' By John S. Wilson on March 20, 1977. While the regular version seems to have been made in 1977, the audiophile version could be from as late as 1978.
The reason why is that 1977 was Europadisk's first year in business, and initially, they did plating, only adding pressing to their roster shortly after. In 1978, the New World Records release, "Songs of Samuel Barber and Red Norem", NW 229, was made as a Europadisk audiophile pressing.
You can see it by Googling. To see pictures of yet another (copyrighted 1976) album on New World Records pressed by Europadisk, just Google: "Ozawa:Griffes:Three Poems of Fiona MacLeod". The album has the same sticker seen here.
But, Discogs has the regular version pictured, also (yet) another version with a different cover, and even a CD version (which is copyrighted 1976 on the back). On discogs, we can see the New World Records title,'Hills & Home; Thirty Years Of Bluegrass', NW 225, was pressed by North American Music Industries (old Capitol plant in Scranton, PA). By December 1978: 700,000 copies of the records (in the 100 album series) were distributed free to educational and cultural institutions. Records that did not contain material upon which commercial companies had placed restrictions could be offered for public sale at normal prices.
This item is in the category "Music\Vinyl Records". The seller is "cadmium24" and is located in this country: US.
This item can be shipped to United States, Canada.
Artist: Elvis Presley, Various
Country/Region of Manufacture: United States
Custom Bundle: No
Style: Folk/Country Rock, Rock 'n' Roll, Blues Rock, Rockabilly/Psychobilly, Roots Rock
Record Grading: N/A -- STILL SEALED
Speed: 33RPM
Record Size: 12\
Format: Record
Type: LP
Features: Still Sealed / Unopened, Anthology, Compilation, Sealed
Release Title: Country Music In The Modern Era
Record Label: New World Records
Release Year: 1977
Language: English
Edition: Collector's Edition, Deluxe Edition, First Pressing, Limited Edition, Rarities Edition
Genre: Rock
Modified Item: No
Sleeve Grading: Excellent (EX)