RARE ELVIS PRESLEY LTD. ED. COOKIE JAR A VERY SPECIAL ARTIST PROOF 1990s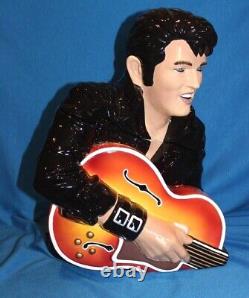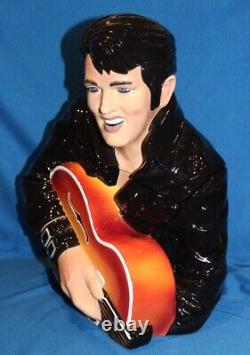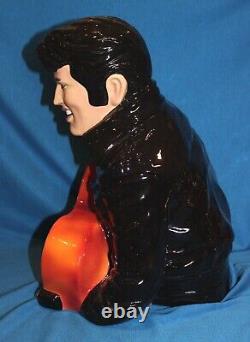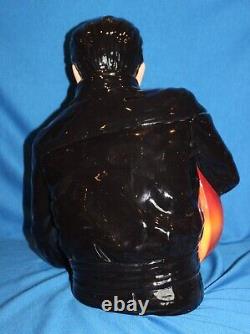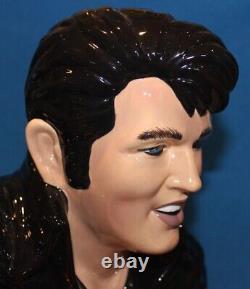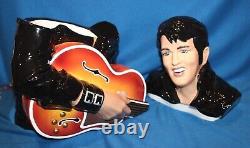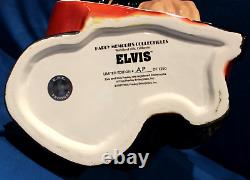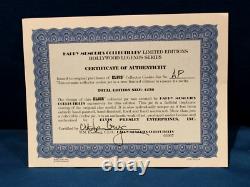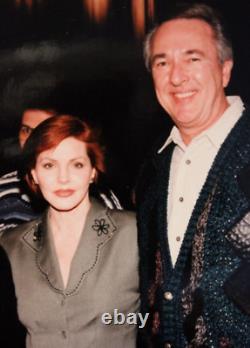 In the mid-1990s, our company, Happy Memories Collectibles, produced only 1250 individually numbered castings of this magnificent ELVIS PRESLEY COOKIE JAR. But, this very special casting is the ARTIST PROOF that we submitted to PRISCILLA PRESLEY for her approval and granting of the Elvis Presley Enterprises' product license. It has been carefully stored all these years and was never used like other artist proofs on the production line.
We have decided to pass it on to be appreciated by a dedicated Elvis fan or serious cookie jar collector. In preparation for creating the sculpture for the production jars we were allowed to research the Elvis Presley photo archives in Memphis. We decided the persona Elvis reflected in his 1968 Comeback Special was the ideal interpretation of his talent and charisma. There have been other attempts to capture Elvis' image and personality in various collectibles, including another company's unlimited production jar.
But none of them come even close to matching the artistry of this sculpture. Shortly after its initial release, QVC offered numbered jars on their annual Elvis birthday celebration program. This is a once in a lifetime opportunity for a dedicated fan or serious cookie jar collector to acquire a truly unique tribute to the greatest country/pop singer in American history. This is an acquisition you will treasure forever.
It is truly an investment grade collectible. Signed Certificate of Authenticity included. It comes without an original product box.