Rare Elvis Presley & Bill Haley Negative + Photograph. Germany 1958. Limited Ed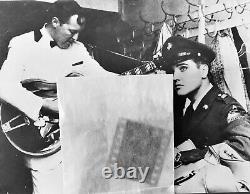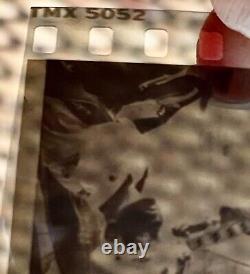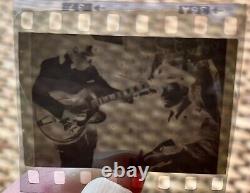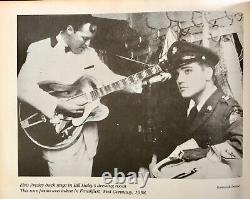 Rare Elvis Presley and Bill Haley Negative Plus Photograph. The photograph given to my husband Kenny Denton by Martha, Bill's wife after Bill passed away and remained in its frame until 1989 when he loaned the photograph to Jack Haley and John von Hoelle for the use in their book "Sound of Glory". When the photo was removed from the frame, too everyones surprise the negative was behind the photograph.
The negative is marked with the film maker number TMX 5052. I assume the number 36 on the negative is the reference to a limited edition of the photograph. I have searched the web extensively for any information about this negative but it's impossible to find any information about it anywhere.
This is very rare and highly collectable for any Elvis or Bill Haley fan, or collector of. Rare music history memorabilia, making it a great investment. The sale will be accompanied with a COA for this negative.