Elvis Presley SPINOUT / ALL THAT I AM Promo Rare 1st Pressing 1S/1S 47-8941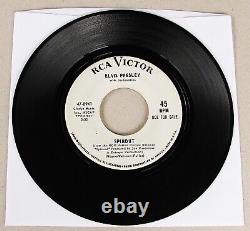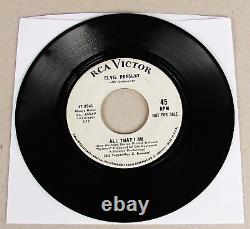 Elvis Presley 7 45rpm White Label Promo. Promo RCA Victor # 47-8941, Made In USA, 1966. Pressing 1S/1S, Not For Sale Printed On Label. Rockaway Pressing, Stamped Matrix Numbers. TPKM-5311--1S R / TPKM-5307--1S R.
Side-1 Fantastic Full Sound No Noise. Side-2 Great Sound Just A Few Very Mild Ticks.
No Writing, No Stickers, No Tears. Of Elvis Presley Items Hundreds Of Records And Memorabilia. Many Extremely Rare, Still Sealed, Mint Condition, Etc.