ELVIS PRESLEY Self-Titled 2nd Album -1956 1st Press 1S/1S Ad-Back PROMO LP RARE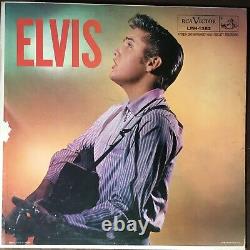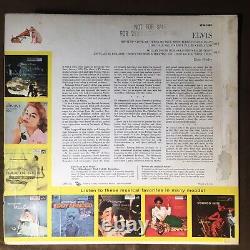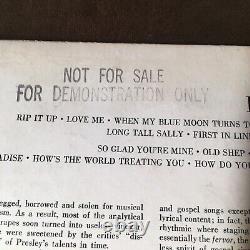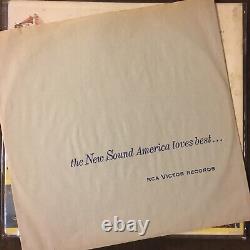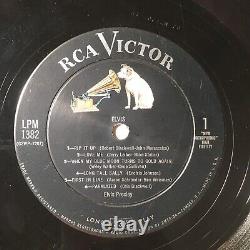 Beautiful copy of the original 1956 first pressing of Elvis' second album, simply called Elvis, on RCA mono LPM-1382. "Not For Sale - For Demonstration Only" stamped on the back. Rare original "ads" back cover, catalog number on the front, and silver top-dog labels with "Long Play" at the bottom. A true first pressing, and a promo!
The disc has some noticeable. Only a touch of very light crackle between some songs, but barely.
The cover has a little surface tear at the left edge of the paste-on outer paper on the front, and some light scuffing and rubbing at the right of the back cover. Some light wrinkling but barely. The top and bottom seams have small splits about 1 1/2. The spine is perfectly intact and readable. This is a beautiful copy that sounds wonderful, and a super-rare promo.