ELVIS PRESLEY A Touch of Gold EP EPA-5088 RARE Maroon Labels! TOP EX COPY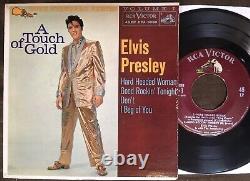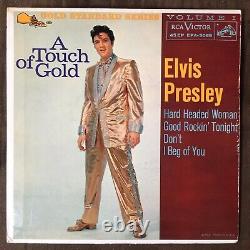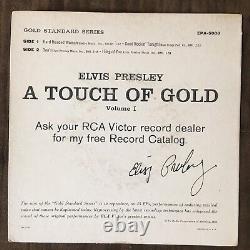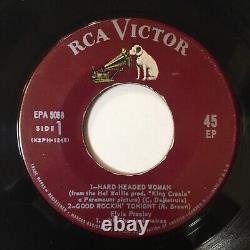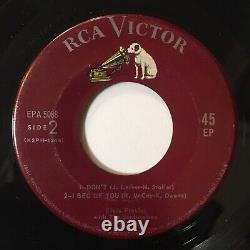 Absolutely stunning copy of the super-rare original 1959 maroon label pressing of Elvis' A Touch of Gold EP on RCA Gold Standard Series EPA-5088. 1S/1S stampers, indicating the very very earliest ever pressing. This is a wonderful copy indeed. The disc looks almost perfectly mint except for a superficial line on the first track of the second side, which does not make the slightest sound on playback.
The whole thing plays near flawlessly with maybe just the tiniest background crackle athe beginning of each side, but barely. One of the best playing original copies I have heard. The cover is also just beautiful, with no seam splits and no ringwear. Very slight corner ding at the lower right, and very slight edgewear at the open edge. Just a tiny bit of age noticeable but clearly this copy was rarely handled.
This is an absolutely top original copy, simply beautiful and so rare!